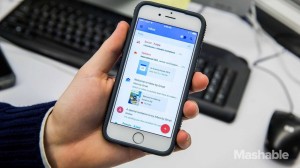 Can you remember the feeling of what it's like to have ZERO unread emails?
Neither can I. I want to say it's a cross between relief and triumph, but we'll never really know. Why? Because emails are no different from the zombie apocalypse in Woodbury, Georgia—they just never stop coming.
However, unlike our friends Rick and Daryl, we have the almighty Google to help us manage the madness. (Sorry, guys. Maybe a self-driving, anti-zombie combat vehicle equipped with unlimited ammo will disrupt the market soon.)
Enter Inbox. This past Wednesday, the Googs (is it OK if I called you that?) unveiled their innovative solution to help manage and organize users' emails more effectively.
Too busy to read emails? Inbox does the dirty work for you.  
Available on iOS, Android, as well as on desktop Web browsers, Inbox analyzes the contents within each email and categorizes them into seven basic categories: Travel, Finance, Purchases, Updates, Promos, and Social. No need anymore to search through hundreds of emails to find that one promo code to your favorite store you received eight months ago, or that cute picture of your baby niece your sister sent you last year. All your similar emails are now bundled up into one place for simple and time-efficient reference.
Staying true to its roots – a more sophisticated Search function
Email search just got better. For instance, you forgot to save your client, Adam's, phone number when he emailed it to you a few months ago. By doing a quick search for "Adam's Number," Inbox pulls up any 7-digit number attributed to the name "Adam," even if the word "phone" was never mentioned in the email.
You can also create quick reminders or pull up recent contacts with a tap of a button, making composing a message easier than ever.
Snooze, and don't lose
It wouldn't be a Google product if they didn't introduce something new and innovative to the world, right? You can now snooze, pin, or sweep away messages, depending on how you feel at the moment and the urgency of the email. By snoozing a message, Inbox will notify you of your email at a more convenient time—putting an end to "buried items" that get pushed down below the influx of daily emails until you finally get around to reading it four months later.
Pinning allows you to revisit an email even after you have read it, because sometimes you just need to read it again. And again. Because it's important that you read it again.
But when its time has come, and you're finished reading an email, sweep right and it's gone.
Caution: "Tech-tolerance" required! (Made that up. Hehe.)
As with any new technology product, things can get a bit overwhelming at first. If you're thinking about giving Inbox a try, I recommend approaching it with an open mind (but first get your hands on one of those invites). After playing around with it, you may find it to be a pretty awesome and helpful app that makes checking your email cool again. Happy Inboxing!
Patrick Tanahan is a guest blogger for fred.tips. Patrick is a student at the USC Marshall School of Business, President of the USC Entrepreneur Club, and interested in all things tech, music, sports, or global innovation. You can contact him at @patricktanahan.