The Entrepreneurial Spotlight is a feature story that runs once a month featuring a local entrepreneur of my choosing.  The purpose of the story is to show aspiring entrepreneurs how other entrepreneurs work to achieve success within their daily lives.  Thanks for sharing your story with us Orbel!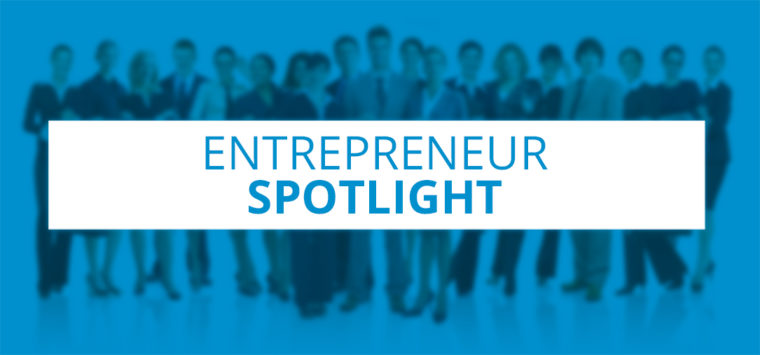 I'm Orbel Zakarian, a Financial Education & Leadership Development coach, and this is my Entrepreneurial Spotlight.
Current work location: Downtown Glendale
Current Position: Associate
One word to describe your work habits: Trustworthy
Current mobile device: iPhone 6+ on the AT&T network
Current computer device: Lenovo Laptop
Describe how you got to where you are today. What helped you get to where you are today?
I have gotten to where I'm at today because of my self-discipline. It is not an easy characteristic to practice. It is, however, an invaluable characteristic to have if achievement and success are important to you. When I am asked what helped me get to where I'm at today, I answer, "The desire to help others succeed". I do not say this because I want people to think of me as an overly-nice guy, but for me, helping others to succeed is a source of total pleasure and enjoyment.
What are your favorite apps, software, tools?
My Calendar
What is the ONE app, software, or tool you can't live without?
I can live without them all!
What is your desk look like? 1 monitor? 3 monitors? Laptop with headphones?
Clean. With nothing on top.
Tell us about your favorite shortcut or lifehack?
No shortcuts in life!
What is your favorite to-do list manager?
Pen and Paper
What are you currently reading? Recommend it?
Think and Grow Rich & How to Win Friends and Influence People … highly recommend both!
What is your favorite book of all time?
The Power of Intention
How do you recharge for work the following day?
Meditation & Sleep
What does your cell phone voicemail currently say?
"Hi! You've reached Orbel. I wasn't able to get to your call at the moment. Please leave me a message and I'll get back to you as soon as possible."
What is your sleep routine like? Night owl or early-bird?
I live by Benjamin Franklins motto… "Early to bed and early to rise, makes a man healthy, wealthy, and wise."
What is the best advice you've ever received?
Set yourself apart from the rest!
What is your favorite quote?
"Many persons have a wrong idea of what constitutes true happiness. It is not attained through self-gratification but through fidelity to a worthy purpose."
– Helen Keller (1880-1968)
Leave us with a thought…
High Energy always Wins!