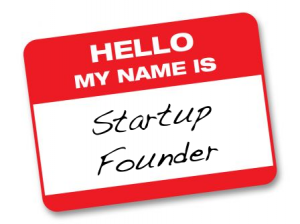 So you want to start a startup. You have been thinking about all the logistics and all the everyday challenges that you might face in your new endeavor.

There are certain tools out there that will make your life as a startup entrepreneur much more manageable. All of these are all tools that we have used at some point in our startup lives. Some have withstood the pressure of growth and others were just a stepping stone to move onto better things.
Here is our list, in no particular order:
1.  Stripe (www.stripe.com)
In today's market, every customer wants to pay by using a credit card. Some accounting firms will actually go out on a limb and say that you might lose up to 60% of potential business if you are not accepting credit cards. Enter Stripe. Stripe is an online payment collection portal that directly competes with PayPal. It boasts features such as: Invoicing, refunds, coupon codes, prorated charges, monthly re-occurring charges, etc.
Unlike PayPal, they don't hold on to your money. You charge a credit card and the money is transferred to your bank account within 2 days. The online portal to charge cards is super easy to use. If you are a website developer you can integrate Stripe into your website as your payment portal.
Cost? 2.9% of the total amount plus .30 per successful charge.
2.  Google Apps for Work (www.google.com/Business)
E-Mail perception is everything. If you are already this deep into your startup then you need to forego the free e-mail address and get professional. You know that one friend of yours who is a plumber and his email address is perfectplumber@yahoo.com or thebestplumber@gmail.com – don't be that business.
Google Apps for Work allows you to have your professional e-mail address: mike@perfectplumber.com – see the difference? Professional. Credible. Trustworthy.
With your professional email account, you also receive: 30GB of storage, freedom to work from anywhere utilizing the gmail interface, business grade security and spam filtering, and many more features.
Cost? $5 per month. Totally worth the investment.
3.  Asana (www.asana.com)
The tagline here is "Teamwork without email". We use Asana for projects that we have going on and need more than one person to collaborate with. This web based project management tool allows you to create multiple projects and invite multiple team members to join specific projects. Easily allows you to create, assign, and comment on tasks. Now you always know who is doing what and at what stage of the project.
You don't always have your laptop with you. Sometimes, ideas or tasks strike in the middle of a ball-game or in the middle of dinner. Asana has developed mobile apps for all of your devices that sync seamlessly with the cloud to always give you and your team the knowledge edge you need to stay working.
Cost? Less than 14 team members? Free!
4.  Dropbox (www.dropbox.com)
Think of it as your server on the cloud. It's a perfect spot for you to put your photos, docs, videos, and files. Dropbox syncs across all computers and mobile devices. I start off working on a document at the office and save it to Dropbox. I continue working on it from home and save it back to Dropbox. On my way to work, I remember I forgot to send it – log in and send it via iPhone. (I know, what a fantastic scenario … right?)
Additionally, Dropbox allows you to share specific folders with specific friends, clients, or co-workers. Example: My business partner and I have an Excel sheet that tracks new unforeseen expenses. We share an Excel sheet in the Dropbox folder that we both have access to; which allows either one of us to make changes and edits. Once we save, it is almost like we saved it on each other's computers.
Computer meltdown? Phone went for a swim? Latte all over laptop? Don't worry – everything is on the cloud!
Cost? 2GB of storage… Free!
5.  Google Analytics (www.google.com/analytics/)
Running a new business means keeping tabs on the numbers. Does your new website generate enough traffic? Where does the majority of the traffic come from? What are the demographics of your visitors? These are all questions that you, as the new business owner, must be able to answer.
Google Analytics uses all sorts of reporting and charting features to give you the power to make decisions based on your results.
Cost? Free!
6.  MailChimp (www.mailchimp.com)
Email marketing. Without the marketing budget. Any business you start will require you to get the word out and get it out fast! MailChimp allows you to email the right person at the right time. You can send automated emails based on your clients and their preferences. MailChimp even recommends the best send time within 24 hours of your selected delivery date, determined by your specific list's engagement data.
Busy on the go? No problem! MailChimp is available on your mobile devices. Now you can send anytime, anywhere, to anyone. No more e-mail marketing excuses. Get those newsletters out!
Cost? 12,000 e-mails to 2,000 subscribers …. Free!
Related Business Startup Articles: 
Why Instagram is Essential for Your Business Marketing Strategy
The Top 7 Tips for Starting Your Own Business